Advisers will come into your rehearsals on Tuesdays 20:00-22:00.
Manuela Tessi, Maria Mavridou and Tashi Iwaoka will be advisors for three weeks.
You can go to Manuela and Maria and Tashi through out the Summer Intensive with questions about your rehearsal processes towards performances.
Each week we will add artistic advisers:
Week 1 Vincent Cacialano / Week 2 Miri Lee  / Week 3 Sharon Smith
Three week advisers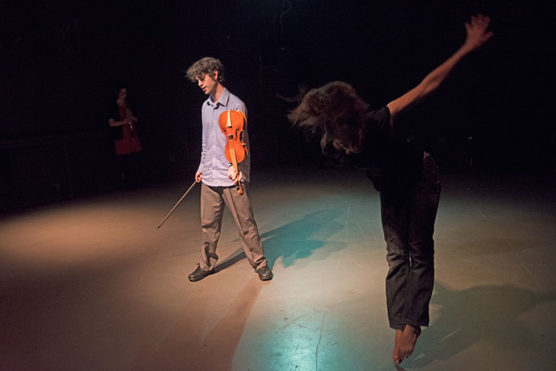 Born in Milano, Italy, I live in the Netherlands since 1999.  I graduated from the Theatre school in Amsterdam (Modern Theatre Dance department) and have spent the last several years creating, performing  and teaching. For many years I have studied and worked with Katie Duck, who has been one of my greatest creative influences alongside the many dancers and musicians who have collaborated with her. What drives me in the work is the desire to deeply understand the relation of musicality of movement and sound. Live music has played an important role in my performance work.  
I am a performing artist based in Amsterdam. A graduate of the SNDO (Amsterdam) and the State School of Dance (Athens) with post-post-graduate studies at the Movement Research and Dance Space Center (New York) as a recipient of the Onassis Foundation scholarship. I work internationally developing solo work, collaborating with artists from the field of dance, performance, music and visual arts and offering workshops on movement research and improvisation.
Tashi Iwaoka
I am an Amsterdam based performance artist/mover studied Contemporary Arts 
BA(Hons) at Nottingham Trent University (1997-2001 Nottingham UK), Dance and Choreography as a guest student at School for New Dance Development (2002-2003 Amsterdam NL) and Performance Research at DasArts (2004-2007 Amsterdam NL).