Abandon Human Part 2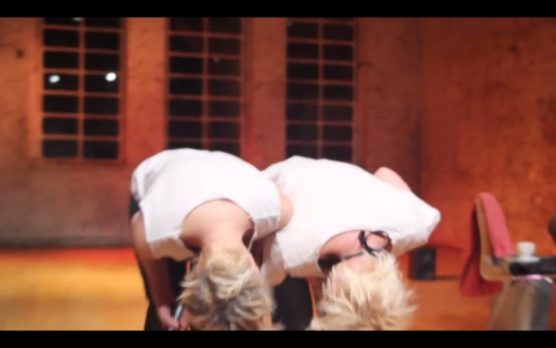 Abandon Human is a correspondence that revolves around a discussion between Performance artists Sharon Smith and Katie Duck.
Abandon Human Part 1 is a live art performance and writing project with declarations, monologues and actions; Two woman performing unhinged frames of female labour, motherhood and madness on a ship wreck.
Abandon Human part 2 is a continuation of their performance writing project with songs and story telling adding Amsterdam band "Rock Casualty"; chamber music in a real time punk attitude, fairy dusted by the Amsterdam based "Enchanted Dancers" performing unhinged frames of hope, healing and true love kisses rescued by pirates.
Sunday August 11 OT301 studio 1. Doors open at 18:30. Performance begins at 19:00-20:00. One hour no break. Bar open after the performance.
Katie Duck and Sharon Smith with their Amsterdam Band "Rock Casualty", "Enchanted Dancers" and Real time Light Design by Ellen Knops.  Abandon Human. "Rock Casualty" Musicians:  Camille Verhaak (Clarinet),  Jonathan Nagel (Double Bass),  James Hewitt (Violin), Gabor Hartyani  (Cello). Enchanted Dancers: Maria Mavridou,  Miri Lee and Izabela Pacewicz-Wysocka. 60 minutes no break.
Link to the Abandon Human website 
Abandon Human part 1 2018