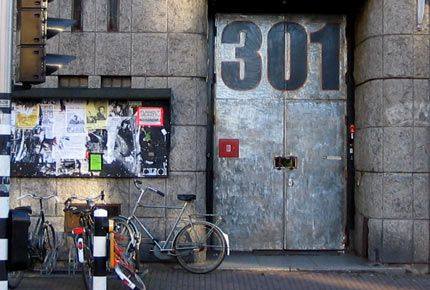 Friday and Saturday August 2-3 / Friday and Saturday August 9-10 / Thursday, Friday and Saturday 15-16-17
Studio 1 OT301 Overtoom 301 1054 HW Amsterdam. Doors open 19:30. Performances begin 20:00 Entrance €5. You do not need to make reservations. Show up and enjoy!
Freakatoni Witchy Weekends is an arts organisation created in 2009 to support experimental, real time art events by international, multi disciplinary performance artists. Created by Amsterdam based performer, composer and teacher Katie Duck, Freakatoni Witchy weekends is an independently functioning organisation existing outside the boarders of the ever shifting art institutions. The weekends are designed to encourage artists to experiment and take risks in our current landscape where pushing the boundaries of art practices has become increasingly alienating.
Freakatoni Witchy weekends is located at the OT301 subculture centre in the heart of Amsterdam. OT301 is a broad based Cultural Centre that runs through out the year representing visual artists, film makers, performance artists, DJ artists, sound artists and musicians.
For three weeks in the summer, Freakatoni Witchy weekends produces music theatre, performance art and music events by international visiting artists on the bottom floor of the OT301 building in the Studio 1 theatre and bar.
The evenings are accompanied by performance artist Ksenia Perek, and 
illuminated by real time light designer Ellen Knops. There is a dynamic setup spanning two spaces.
Each composition you'll see is prepared during the past week by 12 to 15 
international performance artists.
Those looking for a subcultural evening in Amsterdam should not skip the 
Freakatoni Witchy Weekends with its welcoming atmosphere, reasonably 
priced entrance and bar fees. Have a drink, use the smoke room and celebrate experimental performance 
art at it's finest.

Video links to freakatoni
Links to magazine pages (where we are published)
Links to the page of the artists list for that week
Link to Contact page (Katie Duck)